XmasMetal Vol. III (Bad Taste)
Sat, 22/12/2018
19:30
Zauberberg Passau
D-94032 Passau, Franz-Stockbauer-Weg 1
Veranstalter: The Final Impact
Eintritt: 8,- €
Vorverkauf: 6,- €
Tickets im Vorverkauf gibt's bei den jeweiligen Bandmitgliedern oder ... HIER zum Online bestellen ;-)
Unter dem Motto "Bad Taste" geht die Xmas-Metal-Party in die dritte Runde - diesesmal im Zauberberg Passau!
Mit an Board sind vier Bands - zwei aus der näheren Region und zwei nicht aus der näheren Region ;-)
-> Grassl on Board! <-
Für das auffallendste Bad-Taste-Outfit gibts auch dieses Jahr wieder eine Flasche Grassl Gebirgsenzian zu gewinnen!
Selbstverständlich haben wir auch ein paar Stamperl zum Probieren für unsere Gäste mit dabei ;-)
-> The Stringers / Indierock aus Waldkirchen <-
...Irgendwo zwischen Indie und Postrock und sogar Pop finden sich The Stringerswieder. Songs von fröhlicher Feierei, Liebesleid und Liebesfreud - und dabei schmeicheln sich die Melodien geschickt ins Ohr, die gar nicht mehr rauswollen. Ja im Gegenteil, sie animieren urplötzlich zum Mitsingen. The Stringers kann nur der verstehen, der sie live erlebt hat. Der Spieltrieb der Vier ist immens, dazu gesellen sich höchste Freude und schweißtreibende Verausgabung.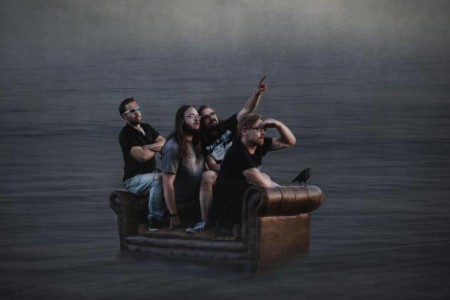 -> Beretta / Rock aus Lörrach <-
Die Musik: Zwischen Hardrock und Metal. Die Shows: Punk. Mit Liedern wie "Seemann", "Inside of me" oder "Bonnie&Clyde" bringen die drei Jungs aus Lörrach gute Laune in jeden Schuppen. Sauber kommen, dreckig gehen. Zerstörte Instrumente inklusive.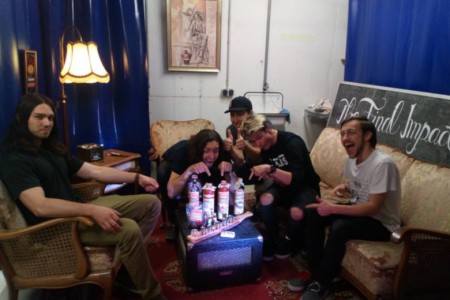 -> The Final Impact / Nu-Metal aus Passau <-
Eine junge Nu-Metal Band aus dem Raum Passau (Niederbayern) die aus verschiedenen Einflüssen der Bereiche Heavy Metal, Nu-Metal und Metalcore einen frischen und einzigartigen Sound kreieren, der ihre Ambitionen als junge Band widerspiegelt.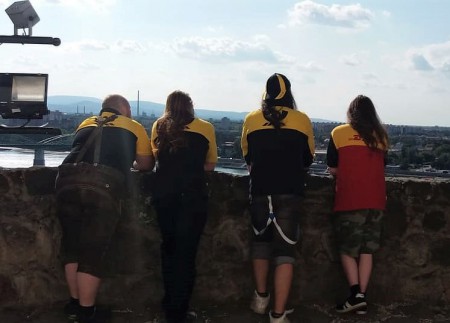 -> Postman Project / Post-Buzi-Rock aus Passau <-
Postman Project? Der Name ist volles Programm! Vier begabte Musiker aus unterschiedlichen Genres und zwei 91er spielen Rockmusik in typischer Postuniform.
Durch lustige Songs aus dem Postleben und der (mit-)Verwendung von heutzutage eher seltenen Instrumenten (wie z.B. Banjo, Saxophon etc.) wird eine "mal andere Show" geboten, bei der man gerne zum mitmachen und Biertrinken eingeladen wird.
Zum Eventeintrag auf Facebook: www.facebook.com/events/545402489254410/
und bsm.eu: www.bsm.eu/events/30846.xmasmetal-vol-iii-bad-taste.html
---
PS: Wer war bereits 2017 dabei - XmasMetal Bad Taste im cLAb?

... Fotos vom damaligen Event findet Ihr HIER ;-)
---
Veranstaltungsort: